Your Natural Gas Utilities

Every one of our Member Utilities are owned or governed by their communities

From our Members' very beginnings to today, our Members' focus is on neighbours. The attitude of our pioneers was they wanted to bring natural gas to not just themselves but to their neighbours.
Neighbour helping neighbour

We believe all Albertans should have access to natural gas

Our Member Utilities work with communities and people to help bring this service to the next neighbour. Neighbour helping neighbour has allowed us to build the world's largest rural natural gas distribution system with 91% of Albertans using natural gas as their primary heating fuel!
Our utilities criss-cross this province
Services spanning across Alberta
From the Peace River to the United States

We stretch from the northern reaches of the Peace River right down to the United States border (we even cross it at one point!), and from the Saskatchewan border right to the foothills.

Serving communities

Our utilities serve family farms, bustling acreage subdivisions, towns and villages, large industries, and everything in between. The local utility employees construct the pipelines, install the meters, perform the billing, and everything in between.
Our utilities are owned or governed by their members or communities.

Neighbours decide what's best

Neighbours set the rates, policies and governance for what's best for their community. Municipal and First Nations utilities have departments that report to their elected councils. The gas co-ops are run by a board of directors elected from the community.

---

Even if you don't want to be on the local co-op board, members can still have their say at your co-ops Annual General Meeting. If you are interested in learning more about your local gas co-op, its board, and when it holds its Annual General Meeting, please go to Member Directory and Map to find the contact information for the gas utility in your area.
Our Federation Governance Structure

The Federation of Alberta Gas Co-ops Ltd. office is based in Edmonton, AB

We are governed by an eight-member board of directors elected from each of our eight zones across Alberta. This board sets policies and implements strategies on behalf of our Member Utilities.

---

The utilities attend the Federation's Annual General Meeting to discuss matters important to the Federation as a whole.
What the Federation Provides
The Federation provides centralized services to our Member Utilities
Training
Training is an essential component to the Federation. The training courses offered through the Federation are designed to provide learning and development opportunities to our Member Utility employees and directors.
FIRE Program
Over the years the Federation has provided insurance to its members. In 2007, this became the FedGas Insurance Reciprocal Exchange Program (FIRE), which was created to maintain better control over our own insurance premiums.
Operations and Maintenance Guidelines
Our members have developed an Operations and Maintenance Guideline manual which sets out standards that our Member Utilities must follow in the operations of their utility. This manual is a living document with sections reviewed monthly to ensure it is kept up to date and often exceeds existing standards.
Benefit and Pension Program
The Federation has always provided comprehensive benefit and pension options for Member Utility employees and directors. In 2010, the pension program changed to the Alberta Communities Pension Plan, which is now available to all municipalities.
RUBIS
The Federation offers retail billing services to natural gas utilities through a subsidiary company, Rural Utilities Billing Information System (RUBIS). RUBIS has 1 full time employee based in the Federation office.
Gas Measurement & Inspection
The Measurement Department at the Federation oversees inspections of the interconnections between supplier pipelines and the Member Utilities system. It also monitors the interconnections for emergency situations, and assists the Member Utilities field workers troubleshoot problems. The department also manages the installation of wireless meter reading devices. The Federation is Measurement Canada-approved to re-certify electronic equipment in the field.
Alberta Odorant Services
As natural gas is harmful but odorless, Mercaptan, better known as Odorant, is added to give natural gas its distinctive smell. Since the 1990's, three of our Member Utilities (Bow River Gas Co-op Ltd., East Smoky Gas Co-op Ltd., and Smoky Lake County) have been delivering Odorant to the rest of our Member Utilities. In 2011, this service became a Federation subsidiary called Alberta Odorant Services (AOS).
Rural Gas Grants
The Federation is contracted by the Province of Alberta to administer the Rural Gas Grant. This grant provides funding to gas utilities to help keep the installation of gas services affordable for rural homes. 
Our partners include Gas Alberta Inc. and the government's Rural Gas Program. Most Federation Member Utilities are shareholders in Gas Alberta Inc., a private corporation with the mandate to aggregate natural gas supply for resale back to its shareholders.
The Rural Gas Program was started in 1973 by the Province of Alberta to help ensure Albertans could have access to natural gas.
Our Guiding Principles
How we direct our organization to help Albertans
Vision

Supporting the Success of Co-operative and Community Member Utilities.

Mission Statement

To provide leadership, supports, and services to Member Utilities.
---
Mandate
To promote and further the common interests of its members

To make representation to Provincial & Federal governments and regulatory bodies on behalf of the members

To develop desirable policies that is in the best interest of member utilities.

To keep members apprised of current legislation, regulation and technology and to provide assistance that ensures the safe and efficient operation of the gas systems.

To monitor the operations of the members and encourage safety in all respects of gas service.

To make available comprehensive general liability and all other necessary insurance coverage.

To make available a pension plan and employee benefits plan for member utility employees.

To provide other services as required or requested by the membership.
Connecting our Members to Charities & Fundraisers

Co-operatives are all about giving back to the community!

Throughout Alberta our utilities and people are doing their part in helping make lives better!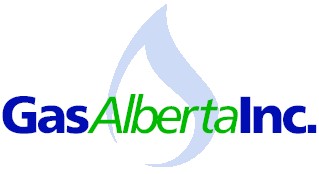 Gas Alberta Inc.
Gas Alberta Inc. is owned by the majority of Member Utilities of the Federation of Alberta Gas Co-ops Ltd. It is Gas Alberta's mandate to purchase natural gas supply from the market for these utilities at rates lower than the regulated natural gas retailers.