2022 Federation Convention and Trade Fair
Cooperation for a Sustainable Future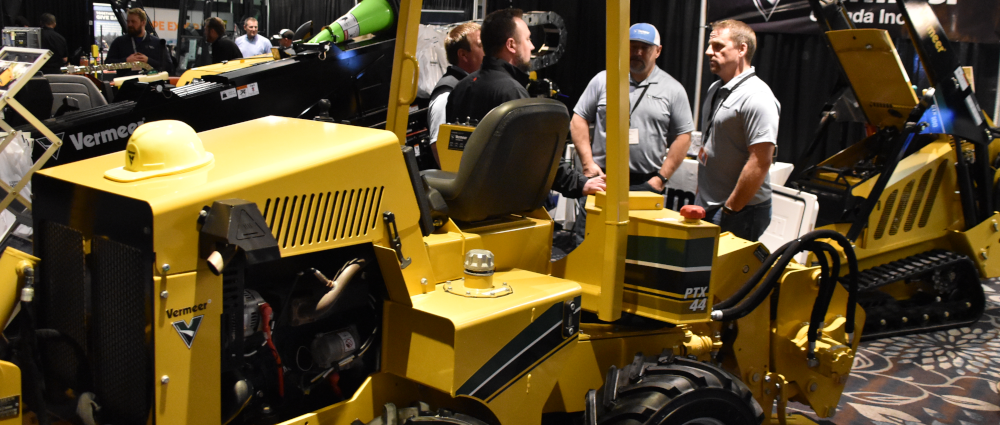 Trade Fair
Every year, a multitude of companies and organizations come out to our Convention to showcase their latest products and services. These people support our industry from many facets.
The list below will help you find the exhibitors, learn a little about them, and have some information about them.
Federation of Alberta Gas Co-ops Ltd.
Alberta Community and Co-operatives Association
Alberta Federation of Rural Electrification Associations (AFREA)
Alberta Municipalities
Aon
Balon Corporation
Barchard Engineering
BettsM Controls Inc
Blade Automation
Brandt
Calcana Industries and TPI (Test Products International)
Cameron Instruments Inc.
Can-Con / a division of Emco Corp.
Cansel Survey Equipment Inc.
CGI Instrumentation Inc
Co-operators
Core Network Solutions Inc.
County of Vermilion River
CR Wall
Custom Data Centre
EECOL ELECTRIC CORP
Electrogas Monitors Ltd.
Element Materials Technology
EMLOC Ltd
Eos Positioning Systems
EQUS REA LTD.
Fairview Ltd.
Gas Alberta Inc.
Georg Fischer Central Plastics
GLD Projects Inc.
Global Training Centre
Hames Engineering
Hetek Solutions Inc.
Hy-Lok
ICPS Inc
Jim Pattison Lease
Jim Peplinski Leasing
LineStar Utility Supply (Alberta) Inc.
Lovat Gas Solutions Ltd.
M&RS CONTROLS CROP
Measurement Canada
Metercor
Metrix Group LLP Chartered Professional Accountants
Michener Allen Auctioneering Ltd.
Motion Industries
MS Society of Canada
PIVOTAL Chartered Professional Accountants
Polytubes
Priority Projects Ltd.
Procon Systems
Reflex Enterprise - Gas Management Software
RPH DISTRIBUTORS LTD
Safe Utilities
Sandale Utility Products
Shawcor
Spatial Technologies
Tecvalco Ltd.
TELUS
Trinus Technologies Inc.
Utility Safety Partners
Vermeer Canada Inc.
West Country Energy Services
Western Truck Body Mfg.