Community Difference
Co-operative and community-owned natural gas utilities are uniquely different from all other Alberta gas utilities and retailers
We are all locally-owned with any rates or fees set locally

Any funds generated are re-invested back into the utility to operate or improve the gas system.

---

That keeps the utility responsive to the very community that it serves, and allows the people living in the community to have a say on their rates and fees through their locally-elected board or council.

Different types of natural gas distributors in Alberta

There are different types of natural gas distributors in Alberta: Investor-owned, Co-operative, and Community-owned.

---

Each gas distributor has a provincially-set franchise area that gives them the exclusive right to supply natural gas in that geographical area. But there are key differences between the Investor-owned, and the Co-operative and Community-owned models.
82

Natural Gas Utilities

54

Gas Co-ops

16

Town & Villages

5

Counties

7

First Nations
Distributor Types
How different distributor types operate
Co-op and Community Gas Distributors

Locally-owned & operated

Co-op and Community natural gas distributors are locally-owned and operated. The locally-elected board (for co-operatives) or council (for municipalities and First Nations) govern the utility on behalf of the co-op members or community ratepayers.

Most operate on a non-profit basis, and all operate on the basis that any surpluses are retained within the utility itself (there are no dividends or profits paid out). The rates are set by the board or council, which include the direct cost of gas, and may include fixed and/or variable fees to cover the costs of operating and administering the utility.

Co-op and community gas distributors have both the obligation and exclusive right to supply natural gas to customers in their franchise areas. From this legal obligation and exclusive right, for-profit, competitive retailers are not permitted to sell natural gas in co-op or community franchises. The local utility is the retailer and flows-through gas costs to the consumer.

---

Costs & Rates

The gas costs come from Gas Alberta Inc. (see Gas Alberta below) on a monthly basis. This flow-through nature of the cost doesn't allow for customers to lock in rates. Through Gas Alberta's gas procurement process, monthly rates are usually lower than competitive retailers' fixed price options.

Since November 2018, the average end-use consumer of a Federation Member Utility has saved approximately $1,200 through Gas Alberta's rates as compared to the average of fixed rate options over the same period. Some local utilities may also offer budget bills with a pre-set amount to pay each month.
Investor-Owned Gas Distributors

Owned by Shareholders

Investor-owned gas distributors are usually owned by shareholders and operate on a for-profit basis. Natural Gas distribution rates are set by the company but must be approved through the Alberta Utilities Commission (AUC). The AUC allows the investor-owned gas distributor to include a profit in their gas distribution rates, and are able to apply for cost-recovery fees if a loss occurs. .

---

Interactions

The investor-owned gas distributor does not directly interact with the consumer - that is left up to natural gas retailers. It is the retailer that the consumer contracts with for their supply of gas.

The investor-owned gas distributor charges the retailer the cost of transporting the natural gas to the consumer plus any riders they may have; the retailer passes on those costs to the consumer along with any administrative or other fees the retailer may have. With retailers, customers may be given the choice to lock in rates for set periods of time, which can provide rate stability but are generally higher than current market rates.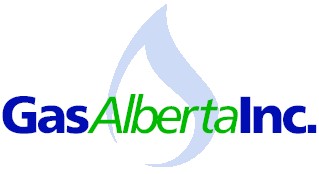 Gas Alberta Inc.
Gas Alberta Inc. is owned by the majority of Member Utilities of the Federation of Alberta Gas Co-ops Ltd. It is Gas Alberta's mandate to purchase natural gas supply from the market for these utilities at rates lower than the regulated natural gas retailers.